Contact Us
If you wish to contact us at Saviour Associates please use the form on the right and we will process your enquiry as soon as possible.
Use the form to ask any questions or queries that you have.
If your enquiry is not urgent, you can contact us at the address or telephone numbers below.
Please note that e-mailed enquiries are give priority to posted or telephoned enquiries.
Alternatively, you can write to us at:
Rerrick Park Farm.
Dundrennan.
Kirkcudbright.
DG6 4QT.
enquiries@saviourassociates.co.uk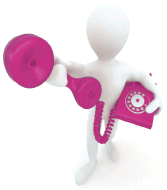 Tel: 07773 519995